RESIDENT CAMP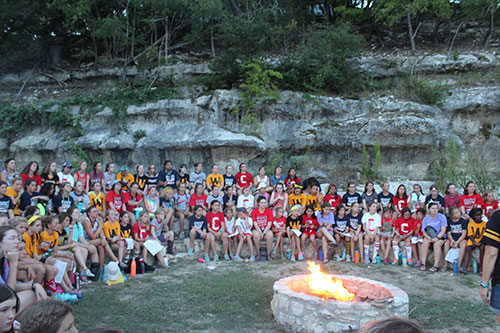 Located in the heart of the beautiful Texas hill country in Wimberley, Rocky River Ranch has been operating as a private summer camp for girls since 1953. We are a day and residential summer camp offering three different session lengths and a wide variety of activities.

If your daughter could design a perfect summer, it would probably include plenty of friends, new things to do every day and a place to cool off when the sun gets too hot. The perfect summer is waiting for your daughter at Rocky River — filled to the brim with new friendships, challenging activities and, most importantly, lots of fun!

The Rocky River experience, while enriching your daughter's childhood with a sense of accomplishment and independence, will also offer her a treasure of wonderful memories she will carry for a lifetime — of friends, laughter, songs, and campfires.

Our hill country setting, expert staff, and long-held traditions combined to create remarkable and memorable summers for Rocky River campers.

We invite you to explore our website to learn more about our beloved camp and look forward to seeing your daughter at Rocky River this summer! We are accredited by the American Camping Association and, more importantly, regarded by past and present campers as The Best Place on Earth!