LEADERSHIP PROGRAM
Rocky River Ranch Leadership Program
For campers entering 9th, 10th and 11th grade.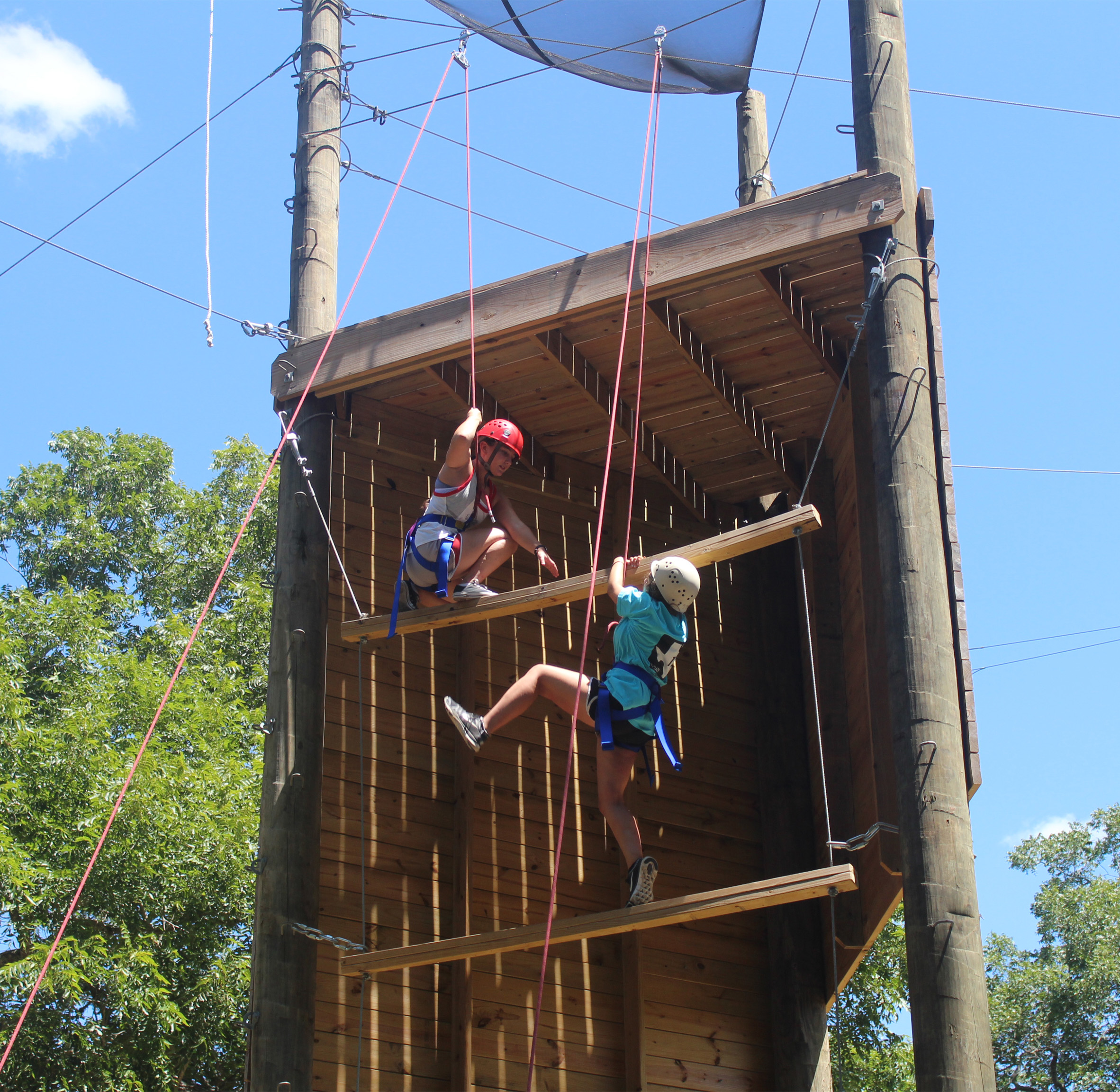 We believe the early teenage years are the ideal age for girls to spread their wings in a controlled, active, safe, and hands-on environment while developing their personal leadership styles. We consider it an incredible honor to play a pivotal role in nurturing a girl's growing sense of independence and interest in taking care of herself and assisting those around her. The skills she will learn and practice during this three-year program will carry into her everyday life, in school and beyond. The leadership, teamwork and confidence she grows will benefit her in all she does.
The summer before your camper's 9th grade year, she will automatically become a part of the Leadership Program at Rocky River Ranch. Each year her counselors will work with her during the session to help her practice and improve her leadership, teamwork and communication skills while also having fun at camp. At the end of the session, her counselors will give her feedback and review the session with her. They will also complete a written evaluation of each camper in the leadership program. The directors will use these evaluations to help decide which girls have the skills, attitude and aptitude to continue in the program. The girls are notified by letter in September with information regarding the following summer.
Because of the nature of the program and how each year builds on the previous experience, girls need to attend each year of the Leadership Program in consecutive summers and must begin the program the summer before 9th grade.
---
First Year: Trainee
Rising 9th Graders - Focus on self reflection and growth
Our three-year Leadership Program begins with the Trainee level. All campers who are
 rising ninth graders are automatically placed in this level. Girls will "adopt" a Camp Little Sister, lead camp songs as a group, attend a high ropes program at the Texas State G.O.A.L. Course, participate in Counselor-for-a-Day, and facilitate Carnival Capers – an evening program with game stations for the whole camp! All of this will be done with the help of their "Trainee Moms" – staff members who have been selected and trained by the directors to guide the campers through the session. View the Trainee Program Overview here.
Second Year: SIT 1
Rising 10th Graders - Focus on being part of a team and communication skills
The SIT, or Staff-In-Training program comprises the second and third levels of the Leadership Program. SIT 1's are the oldest campers to live in a cabin with other girls their age and must attend either a two-week or 10-day session – Session 2, 3 or 5. They will work closely with both their "SIT Moms" and the Leadership Director to develop skills in effective communication, decision-making and problem-solving. Their additional programming includes planning activities, presentations and a meal for their cabin-mates, as well as for the entire camp. They will also attend a low ropes program at the Texas State G.O.A.L. Course in addition to team-building activities led daily by their SIT Moms. On Sunday night, the girls will attend a campout. Click here to read more about it! View the SIT 1 Program Overview here.
Third Year: SIT 2
Rising 11th Graders - Focus on using skills learned to assist younger campers
The final year of the Leadership Program is SIT 2-year where girls are "in-training" to be effective staff-members in the future. SIT 2's will experience what it is like to be a Rocky River counselor by living in cabins with younger campers and supporting the staff in that cabin. They will attend camp classes during the day, like the other campers, but will meet during free swim to discuss how their session is going, spend time with their fellow SIT 2's, and plan the end of session Campfire for all of camp. The girls who attend a longer session will also plan and execute a service project over the weekend, decided upon by the directors and the SIT 2 group. View the SIT 2 Program Overview here.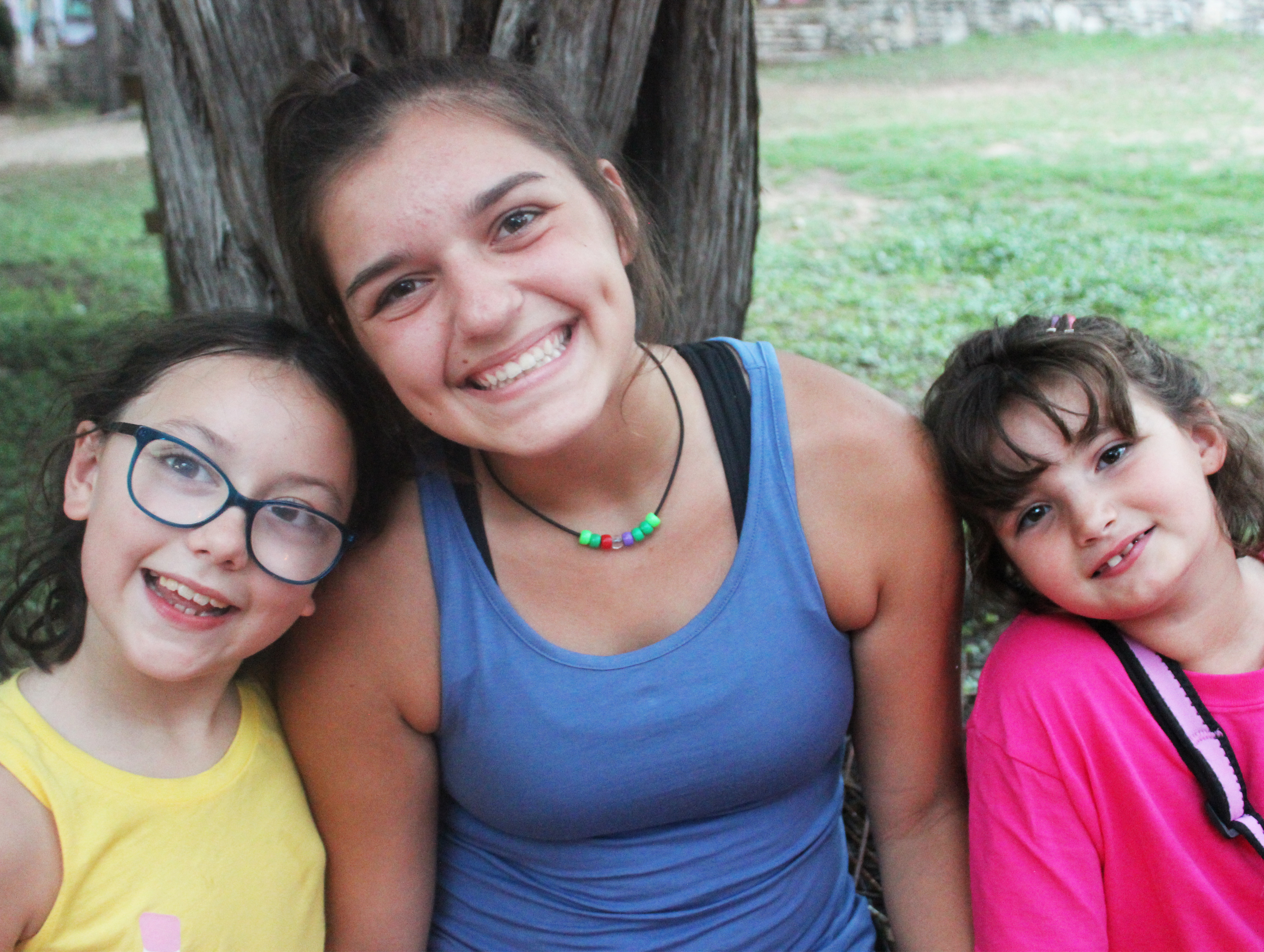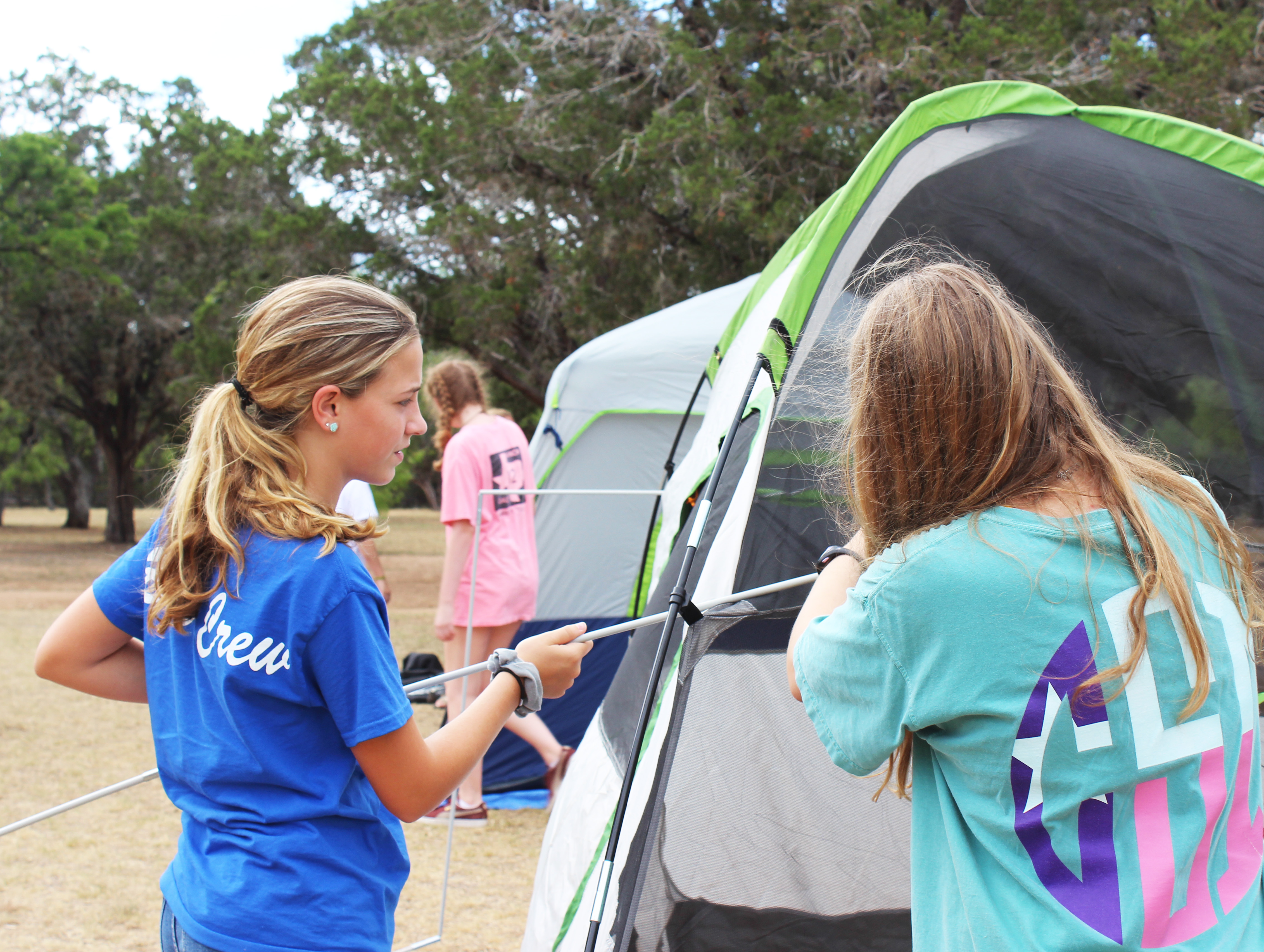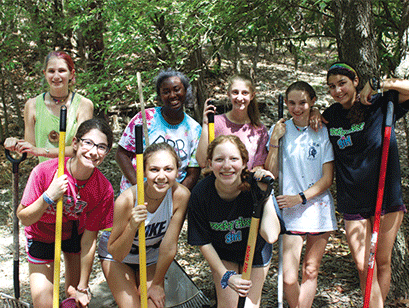 From left to right: Trainees help their "little sisters" find their classes and plan a special party for them in the session. Many SIT 1's pitch a tent for the first time on their overnight campout! SIT 2's work closely with a director to complete a service project for camp.