EVENT RENTALS
There is plenty for everyone to do and discover at Rocky River Ranch. Guests are invited to explore the entire property — take a dip in the river or pool, take a walk, enjoy a delicious meal, or climb our 42' climbing wall.
We've hosted Girl Scouts, women's groups, family reunions, church groups, and retreats of all kinds. With 135-overnight-guest capacity, our facilities are expansive enough to handle this size. Smaller groups are welcome to inquire about availability.
Wait until you sit down to breakfast, lunch or dinner to taste some of the best down-home cooking this side of the Mississippi — Texas style! Our dining hall (The Grubstake) and our kitchen staff (the "Cookies") cannot be out-done. Meals are prepared with love and care and are always served in hearty portions — no one leaves hungry!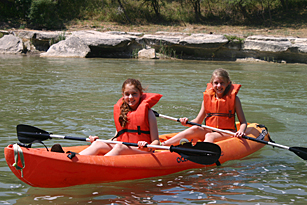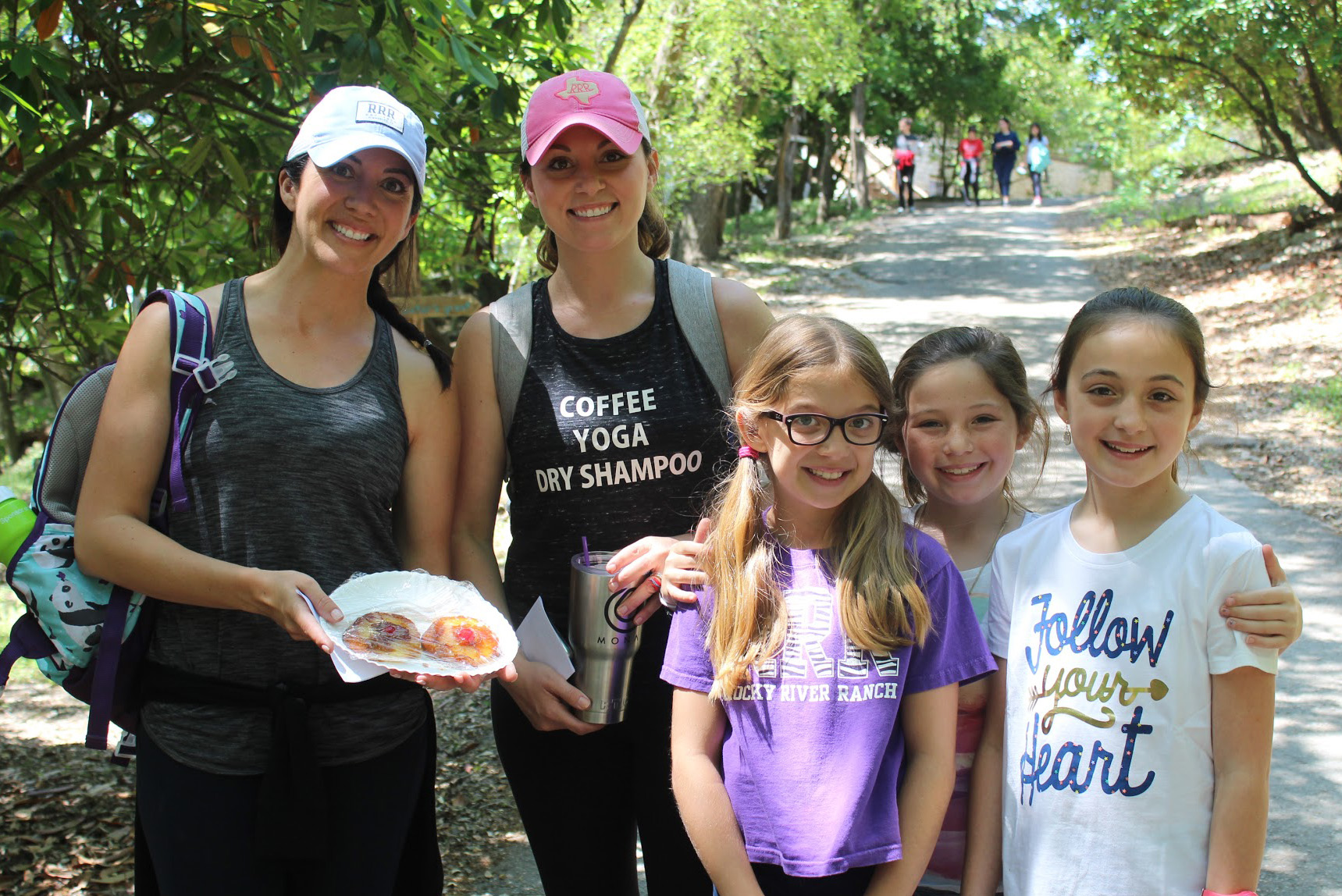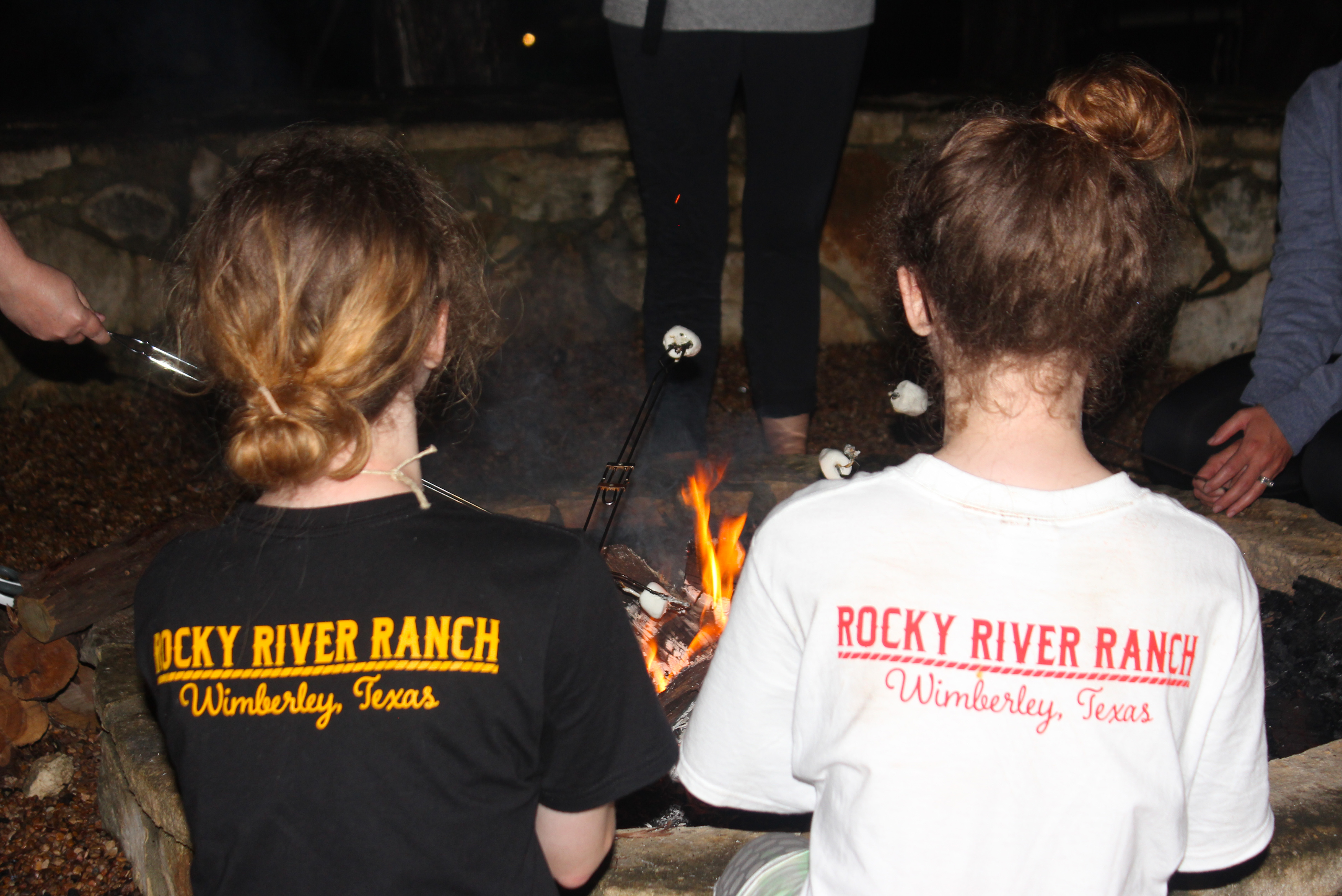 The Forty Niner, our old-fashioned saloon, is the heart of Rocky River and comes complete with a hand-rocked fireplace, a can-can stage, an antique bar and round-top tables. Meetings, parties, rehearsal dinners and wedding receptions are happily accommodated in this fun-loving, kick-up-your-heels space!



The beautiful swimming pool at Rocky River Ranch is 30 x 55 feet, large enough to accommodate group activities. Built on the bluff overlooking the Blanco River, the lovely setting and functional design make it the perfect place for swimming and soaking up the sun or having a pool-side party. Certified lifeguards are required and available for hire.

Rocky River sits on a beautiful section of the Blanco River, where we kayak, swim, skip stones and sit on the bank to watch the setting sun. A large campfire ring overlooks the river and is the ideal place for memorable evenings with your group. Millions of songs have been sung here by happy, s'more-sticky faces!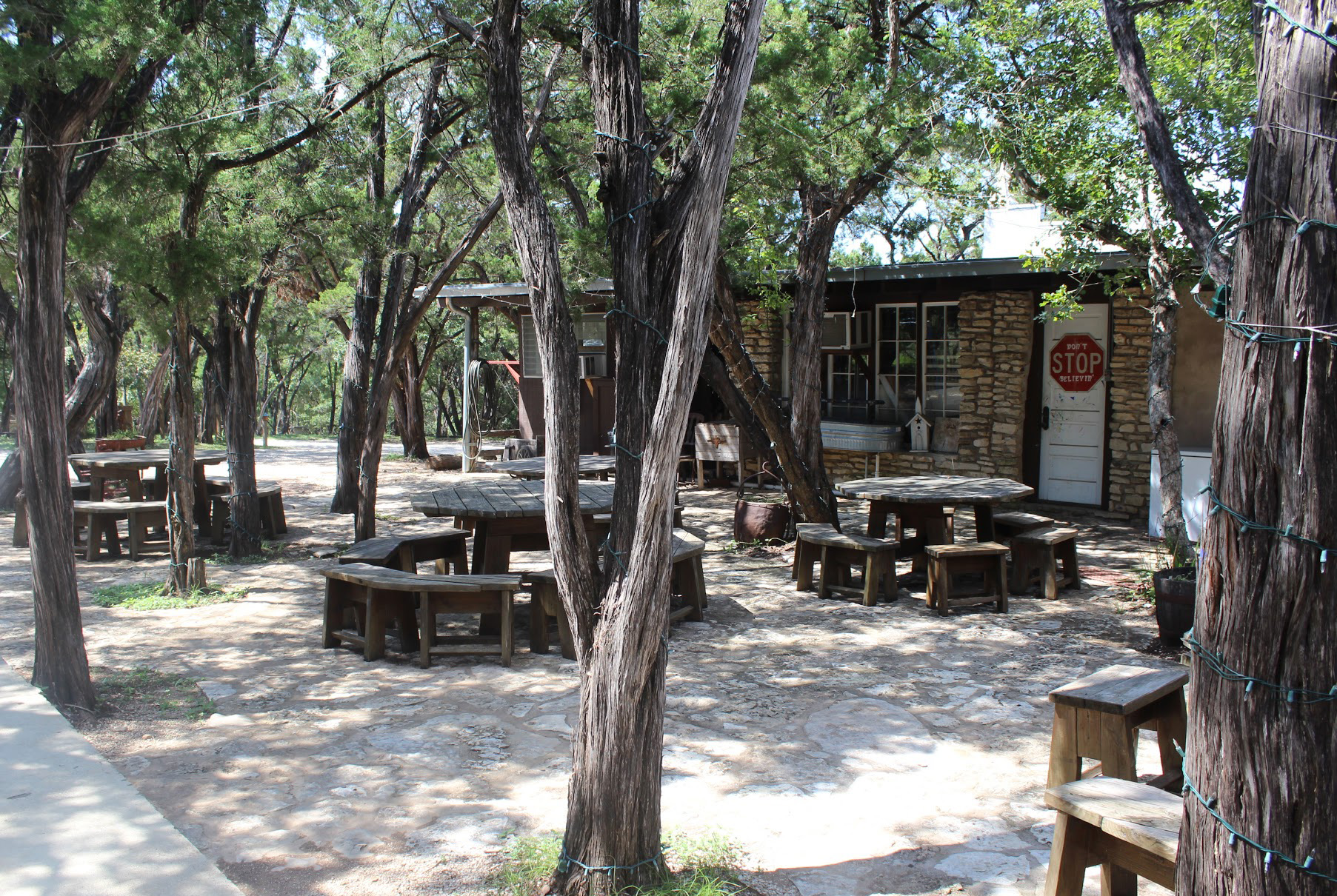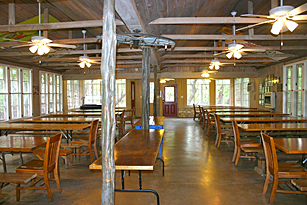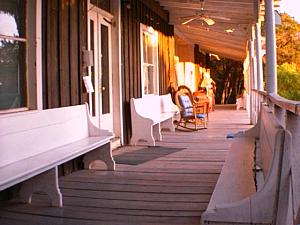 If you are interested in renting Rocky River Ranch for your group, please email events@rockyriverranch.com.