ABOUT
Rocky River Ranch has been committed to inspiring independence in girls and young women since 1953.
---
Our mission is to create an engaging environment where girls can discover their strengths, learn leadership skills and try something new every day while making life-long friendships.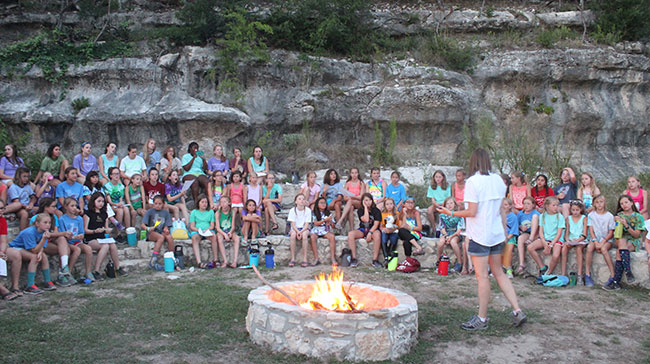 The ranch's brand, the Triple R, stands for respect for self, respect for others and respect for nature. With these virtues in mind, our leadership program encourages girls to be strong and to become strong women. To foster this strength, we've built a creative, challenging and nurturing place, where each child is encouraged and celebrated.

It's more than just a summer camp with cabins, horses and cedar trees. Rocky River is known for its spirit. Campers today sing the same songs, chant the same cheers, tell the same campfire stories and laugh at the same punch lines as campers did 60 years ago. Traditions like the half-a-century-long rivalry between our camp teams (Cowpokes and Wranglers), watching a movie under the stars at the open-air Corral Theatre, the nutty Miss RRR Contest — all of these create an experience your daughter will always treasure.

Tradition gives kids a sense of belonging to a family, bound together by something very strong and magical. That bond — together with friendships and warm memories — is what our girls take home from camp and keep with them all the days of their lives. And that bond? That's Rocky River Ranch.