OPENING DAY
CHECK-IN PROCEDURES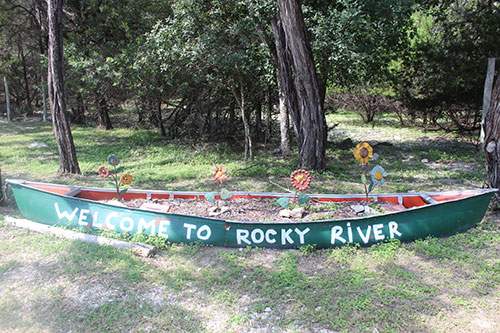 You will find an efficient "drive through" drop off process when you arrive at your scheduled time on Sunday. We have found this system is extremely helpful in fostering our mission of 'Growing Independent Girls', and easier for the campers to say goodbye to their parents in the car and jump right into camp life.

This allows them to establish independence from the start - unloading and setting up their stuff, making their bed, meeting their bunkmates and counselors, is much easier to do on their own. They quickly find the support and encouragement of their counselors and other cabin mates, and all help each other - creating the unique cabin bond right away.
WHAT TO EXPECT...
Of course we understand that staying in the car might be hard for some parents! You might want to see their cabin, meet their counselors and make sure their bunk is all set up. We want drop off to be a positive experience for parents as well. To this end we have the following solutions:
*If you have never been to RRR, or haven't been in a while, we encourage you and your camper to schedule a camp tour sometime between now and June 2nd (before our first camp session begins). Our leadership team would love to meet you, show you and your camper around camp, answer any questions you may have and give you a chance to see the facilities. Our schedule is flexible and we will make every effort to schedule a time that works for your family. Just email or call the camp office to set up a tour.

*We will be emailing you photos and biographies of each of the counselors prior to check-in (generally the day before camp session begins). This will help you get to know the staff and have a better idea of who your daughter will be spending her session with. The staff will also be outside the cabin, greeting you and helping the girls grab their stuff. Feel free to chat with them, ask questions and pass along any vital information at that time.

*On the first day of camp we will send a camp photographer to each cabin to snap a photo of each girl on her bunk. The photos of each girl by her bunk will be uploaded for purchase/viewing with all the other snapshots taken throughout the session, giving parents the opportunity to visualize her cabin and bunk area.
STICK TO THE SCHEDULE...
We will be staggering drop off times. It is very important to follow these times as closely as possible to ease overcrowding on our narrow road ways and prevent traffic jams. We appreciate your patience and understanding throughout this process!
Cabin assignments will be emailed before arrival - see below for specific drop off times. If you have multiple campers to check in, please get the camper in the earlier time slot settled first and then check in your second daughter.
1:30 All SIT 2's, Western Empress and All Wagons
2:15 All sections of Circle B
2:45 Bar Nada and Bar K
3:15 Lazy D
KEEP IN MIND...
There is no need to arrive early since all beds are pre-assigned. We will give more instructions upon arrival, directing you to each drive through stations. All can easily be done without exiting your vehicle. Stations will include a place to:

•Drop off your camper's medication and talk to the nurse
•Drop off any letters and/or your max of two care packages per week
•Counselors will be at the cabins to assist your camper in unloading her items. It would be ideal if all items were packed so that it's easy to grab and go!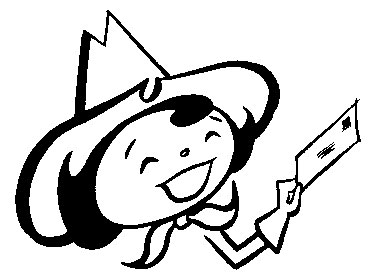 LETTERS & CARE PACKAGES
You can leave letters/cards on check-in day (6x8 inch envelopes or smaller) or use the one-way email system (via your online account) and we will print and deliver your messages to your campers. We will mail out any letters or cards that your camper writes during her session.
You may also leave a max of two packaged envelopes (2 in the one week sessions, 4 in the two week sessions and 3 in the nine day session) to be delivered during her session. Packages must be in a sealed postal envelope (no bigger than 10.5x15). Packages not in sealed envelopes of the approved sizes will not be accepted! Be sure to put your campers name, cabin and day you want delivered clearly on the outside of the envelope. You can purchase these envelopes at Target, Walmart, etc. or purchase one at drop off for a minimal fee.
You may also order through our online Canteen Store at rockyriverranch.com. There are lots of items to choose from including some pre-made care packages - look for a flyer with these options to be emailed in early April. You can easily purchase items ahead of time or during the session via your online account. If ordering during a session, your order must be placed by 8pm to be delivered the next day. Remember, no letters or packages will be delivered on Sundays or check out day!
FOR SUCCESSFUL SHIPPING. . .
Anything sent via US Postal Service must be sent to our P.O. box or it will not be delivered.
<Camper Name>
<Cabin Name>
P.O. Box 109
Wimberley, TX 78676
If you use another delivery service, i.e. UPS, FedEx, etc., you must use our physical address or it will not be delivered. Rocky River cannot be responsible for missing packages.
<Camper Name>
<Cabin Name>
100 Flite Acres Road
Wimberley, TX 78676
If you want to send care packages, we suggest sending a small package the first day or two, and saving a special one for the last couple of days at camp. For a child experiencing a little homesickness, a letter suggesting a surprise at the end of the session gives her something fun to look forward to.

After you've checked in at your camper's cabin, kissed her goodbye and dropped off any medications/mail, you have completed the check-in process! Your camper will move on to having a swim check, lice check and getting to know her cabin group.