MOTHER-DAUGHTER WEEKENDS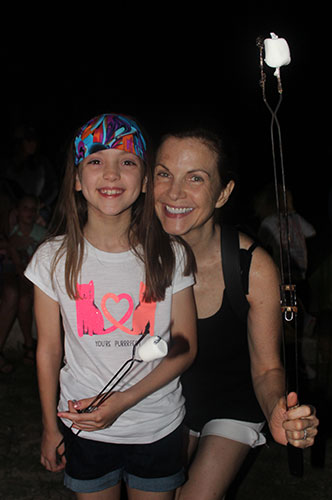 These are special weekend getaways for you and your camp-age daughter to spend time together, away from distractions, in the great outdoors.
We've designed the retreats to include loads of fun activities, and the ever-popular talent show is always a hit!
Enjoy quality time in the great outdoors!
REGISTER ONLINE Manage My Account

MOTHER-DAUGHTER RETREATS
Apr 5-7, 2019 | Apr 12-14, 2019
Sep 13-15, 2019 | Sep 20-22, 2019
SAMPLE SCHEDULE
FRIDAY
5pm – Check-in begins (in The Forty Niner)
7:15pm – Group games and mother-daughter photos
8pm – Evening program: Mother-Daughter Slumber Party, Movie Under the Stars at our outdoor theater, or other whole-group activity
SATURDAY
8am – Breakfast
9am – 1st Class
10am – 2nd Class
11am – 3rd Class
12:30pm – Lunch
1:30pm – Free Time (Canteen Store shopping, games in The Forty Niner, projects in the Craft Room, kayaking in the river, swimming in the pool, practice for the Talent Show)
6pm – Dinner in The Grubstake
6:45pm – Talent Show (in the Forty Niner)
8pm – S'mores and songs at River Campfire
SUNDAY
8am – Breakfast, pack up and goodbyes
LODGING
Rocky River Ranch is a rustic summer camp with dormitory-style bunkhouses with bunk beds. Cabins are available on a first come, first served basis, are heated and air-conditioned, with their own shower and toilet facilities. Plan to bring your own bedding (sheets, blankets and pillows), as well as your own toiletries and towels (for swimming/showers).
COST
$275 Mother-daughter pair (one adult, one child 5-17)
$75 Additional (5-17) daughter(s)
$150 Additional adults (aunts, grandmothers, etc)
Daughters must be age 5 or older. Your cost includes two nights of lodging and 4 delicious meals.