CAMP CLASSES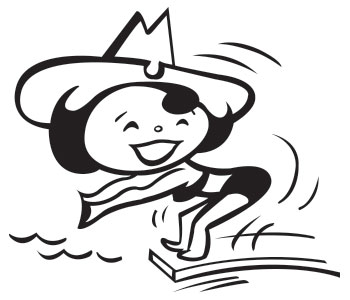 All campers at Rocky River Ranch have four class periods each day. The camper chooses the classes she wants to concentrate on for each week and attends the same class at the same time each day. Campers attending a two-week session are encouraged to choose different classes the second week.

Programs are fitted to the child, not the child to the program. All classes are closely supervised by Counselors and Instructors. Our program is designed to "grow independent girls." To that end, campers plan their own creative endeavors and spend their days participating in classes they choose.

At the close of each session, parents are treated to a Watershow at the pool, Drama Show in the 49'er, and an exhibition of Western Riding in the large arena (Sessions 2 and 5), where campers present new skills they've learned.
There are so many activity choices! For time slots and descriptions, DOWNLOAD our 2019 Camp Classes PDF here!
There are four activity periods each day, 9:00, 10:00, 11:00 and 5:00.